Designer Screen Shades
by Hunter Douglas
STATE-OF-THE-ART ENGINEERING
Hunter Douglas roller shades are unlike any other on the market — both in the way they look on your windows and how they perform. Each shade is precision engineered to deliver minimal light gap and quiet, flawless and smooth operation.
The ultra-slim Custom Clutch system results in the thinnest light gap in the industry, and that means you get to enjoy less light peeking in, greater privacy and a more polished look.
THE PERFECT FUSION OF FORM AND FUNCTION
A strikingly beautiful new streamlined design driven by a revolutionary, patented Custom Clutch system that delivers groundbreaking performance. It's the most significant advancement in decades and a new standard exclusive to Hunter Douglas roller shades.
FOR SMART LIVING
PowerView® Motorization lets you schedule your Hunter Douglas Drapery, Blinds and Shades to open and close on their own—at any time of the day—with the touch of a button, a tap on a mobile device or the sound of your voice. So forgo the alarm clock, and use light as a wake-up call instead.*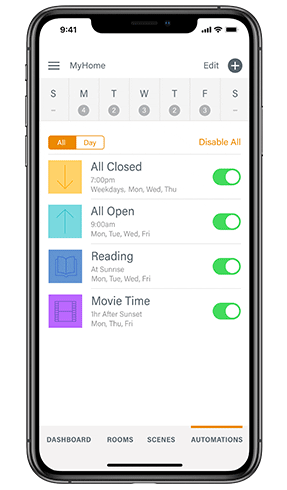 CONTACT OUR MANHATTAN SHOWROOMS
Come Visit Our Convenient Manhattan Locations:
PH: (212) 787 8040
 FX: (212) 787 8469
MON, WED, FRI 10:00 am – 5:00 pm
TUES, THURS 10:00 am – 6:00 pm
SATURDAY - 10:00 AM - 4:00 PM

PH:(212) 647 1519
 FX:(212) 647 1570
MON, WED, FRI 10:00 am – 5:00 pm
TUES, THURS 10:00 am – 6:00 pm
SATURDAY - 10:00 AM - 4:00 PM