Silhouette® Window Shadings
by Hunter Douglas
FOR SUNLIGHT WHERE YOU WANT IT
Live more comfortably by redirecting natural light in a room, so it's exactly where you want it. The unique, dual-layer fabric vanes on our new Silhouette® Halo™ Window Shadings rotate up, down or anywhere in between, giving you precise light control.
WINDOWS THAT GLOW
Effortlessly manage light and privacy at the same time. Silhouette® Window Shadings have unique S-shaped vanes that float between two sheer panels to beautifully diffuse the light into your room and, when the vanes are tilted, lets you block the outside world's view into your home.
Silhouette Duolite™ is two shades in one, providing all the benefits of a traditional Silhouette shading but with an independently operated room-darkening roller shade nestled behind it. Position the roller shade at any height for increased light control and privacy.
FOR A BETTER VIEW
Get the most of your home's spectacular surroundings with our Silhouette ClearView® Shadings. With their specialized front and back sheers, they diffuse light and provide UV protection, all without obstructing your view of the outdoors.
FOR SMART LIVING
PowerView® Motorization lets you schedule your  Shades to open and close on their own—at any time of the day—with the touch of a button, a tap on a mobile device or the sound of your voice. So forgo the alarm clock, and use light as a wake-up call instead.*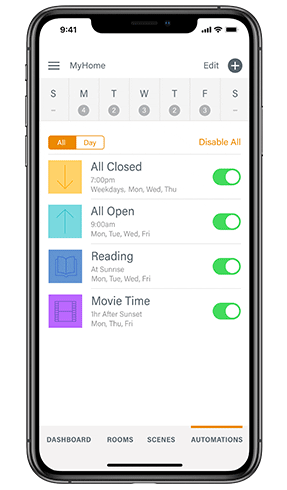 CONTACT OUR MANHATTAN SHOWROOMS
Come Visit Our Convenient Manhattan Locations:
PH: (212) 787 8040
 FX: (212) 787 8469
MON, WED, FRI 10:00 am – 5:00 pm
TUES, THURS 10:00 am – 6:00 pm
SATURDAY - 10:00 AM - 4:00 PM

PH:(212) 647 1519
 FX:(212) 647 1570
MON, WED, FRI 10:00 am – 5:00 pm
TUES, THURS 10:00 am – 6:00 pm
SATURDAY - 10:00 AM - 4:00 PM