The Only Blackout Shade of its Kind, Duette® LightLock™
SUPERIOR ROOM-DARKENING
Blackout Shades give your family a high-quality sleep or enjoy movies without harsh glares streaming across your TV screen.  Duette Honeycomb Shades with LightLock™ features a unique side-channel design system that absorbs or deflects incoming light and prevents it from seeping into the room. Unparalleled darkness, when you need it most.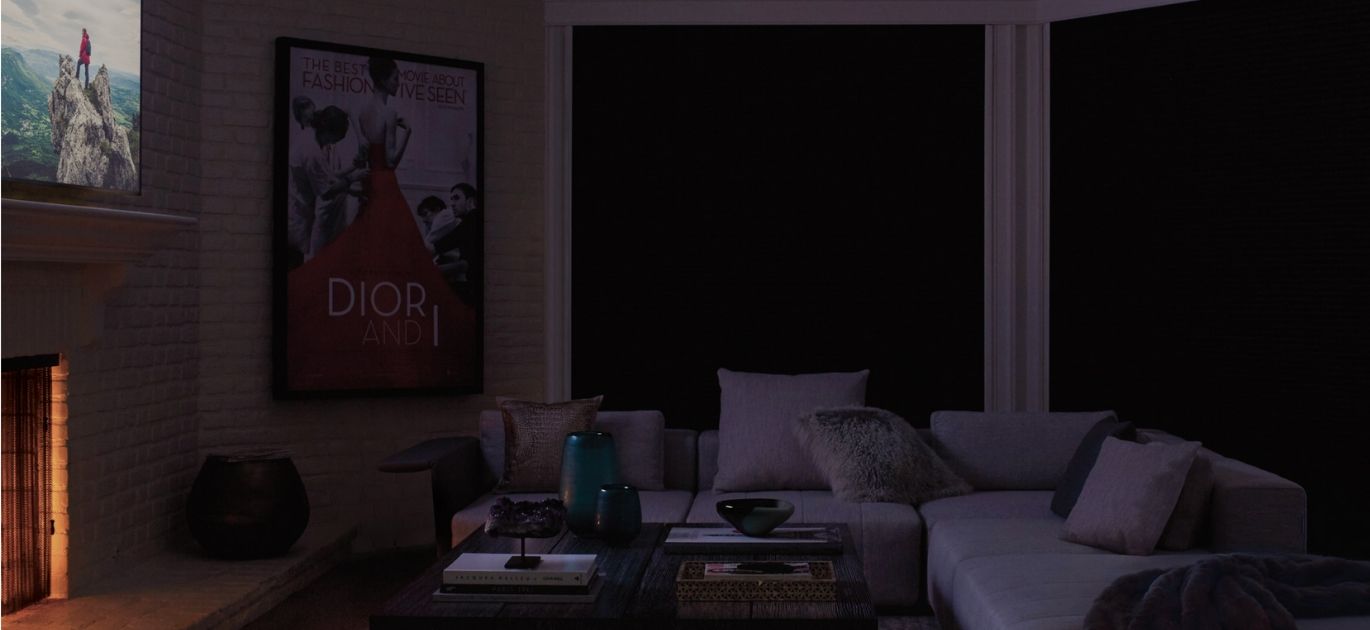 DUETTE® 

Honeycomb Shades
Our Duette® Honeycomb Shades feature energy-efficient design in a wide array of fabrics, pleat sizes, colors and textures. The innovative cellular construction traps air in distinct pockets to help keep your home cool in the summer and warm in the winter.
 – Premium Style & Design
– Manual and Motorized Operating Systems
– Smart-Home Automation
– Large Pleat Size and Colour Selection
– Energy-Efficiency up to 50%
– Durability
– Room Darkening
– Sound Absorption up to 70%
| | |
| --- | --- |
| Orientation:  | Horizontal or Vertical |
| Pleat Sizes: | 3/8″, 3/4″ or 1 1/4″ |
| Widths: | Horiz. 4″ – 174″ | Vert. 12″ – 336″ |
|  Heights: | Horiz. 6″ – 144″ | Vert. 24″ – 120″ |
10 Reasons Why Good Sleep Quality is Important to Your Health:
Improve Concentration and Productivity
Reduce Risk of Heart Disease and Stroke
Boosts Your Immune Function
Decrease Inflammation
Affects Emotions and Social Interactions
You Will Eat Less Calories Than Needed
Increase Physical Performance
Affects Glucose Metabolism and Type 2 Diabetes Risk
Poor Sleep Is Linked to Depression
You Can Gain Weight with Poor Quality Sleep
Source: Healthline
The Darker, The Better
Dr. James Andry, founder and medical director of the Sleep Therapy & Research Center in San Antonio, Texas, says, "Even low-level lights can shut off melatonin, a hormone that helps us prepare to fall asleep."
HUNTER DOUGLAS
BUYERS GUIDE
HUNTER DOUGLAS
PRODUCT GUIDE
View Products and Compatability Below:
SMART LIVING
PowerView® Motorization lets you schedule your Duette Blackout Shades to open and close on their own—at any time of the day—with the touch of a button, a tap on a mobile device or the sound of your voice. So forgo the alarm clock, and use light as a wake-up call instead.*
YOUR SLEEP QUALITY IS A SOUND INVESTMENT 
"People look for retreats for themselves, in the country, by the coast, or in the hills, when it is possible for you to retreat into yourself any time you want." 
Arianna Huffington's  – Sleep Revolution
"Great Experience. Highly Recommend..
I had a great experience with Crosstown! They covered every window in my duplex apartment with all types of treatments – shutters, shades and drapery and it was a very difficult job.
My windows were extremely large and hard to treat but they figured out a way to do them. They did an amazing job and paid attention to every detail.
In my experience, when one of the shades I ordered was installed and the color looked so different in the room than what I expected, they exchanged it or me.
Apparently, as a large dealer they have an exchange program where you can exchange it if you don't like it for a nominal fee.
This firm is top-notch and I would not hesitate to recommend them to anyone in the market for custom window treatments."
Debra
"My experience rates them 5 stars...
We just completed the installation of our window treatments purchased from Crosstown. I found them very professional with excellent choices and advice.
We were extremely pleased with the final product. Everything was expertly placed and fit perfectly in the windows.
Our apartment is in a prewar building with each window a slightly different dimension. Their measurements and installation were perfect.
I found their prices to be fair and competitive. I would highly recommend them to friends and family, and I have. Enough said. "
Joseph F.
"Crosstown's artisans and installers were creative and their execution was excellent
Over the past six months we have worked with Marcy and the wonderful Crosstown staff and artisans on three significant projects. The choice of fabrics for the upholstering projects was excellent.
On the blinds and furniture related projects Crosstown's artisans and installers were creative and their execution was excellent.
We highly recommend Crosstown and will be working with them on future projects"
Pam
"Even if I came in with a crazy idea they were able to figure a way in which to make it work.
Great blinds and shades. We have been a customer of Crosstown Shade and Glass for many years using them for all of our window treatments including shades, blinds and curtains.
They have also done our shower doors mirrors and 2 glass table tops. They are extremely professional and have worked with us from design to installation.
The quality of their work has been excellent and they have always delivered on time. They were very helpful in color selection of shades and understanding how the light would change the look.
Their installers are friendly, clean and neat and always on time."
Marty
UPPER WEST SIDE, MANHATTAN
PH: (212) 787 8040
MON, WED, FRI
10:00 AM – 5:00 PM

TUES, THURS 
10:00 AM – 6:00 PM
SATURDAY 
10:00 AM – 4:00 PM
SUNDAY - CLOSED
GREENWICH VILLAGE, MANHATTAN
PH: (212) 647 1519
MON, WED, FRI
10:00 AM – 5:00 PM

TUES, THURS 
10:00 AM – 6:00 PM
SATURDAY 
10:00 AM – 4:00 PM
SUNDAY - CLOSED