FINALLY, A BLACKOUT SHADE SYSTEM THAT PROVIDES UNPARALLELED DARKNESS
More Room Darkening Options: 
THE GENIUS OF DUOLITE®
Available in  Designer Roller Shades, Duette® Honeycomb Shades, Vignette® Modern Roman Shades and more.
BUY ONCE, BUY RIGHT
– Experienced design consultants
– Certified installation  professionals
– Shades & Motorization/Automation Customer Support
– Over 35 years of after-the-sale Customer Service in New York City.
– Experience your window treatments designed to your specifications, and installed with precision.
– Limited Lifetime Warranty
UPPER WEST SIDE:

  

(212) 787 8040
GREENWICH VILLAGE:

  (212) 647 1519
CONTACT OUR MANHATTAN SHOWROOMS
2 Convenient Locations in Manhattan
Virtual Consultations Available
 The Duette
®
 LightLock™ System
Before & After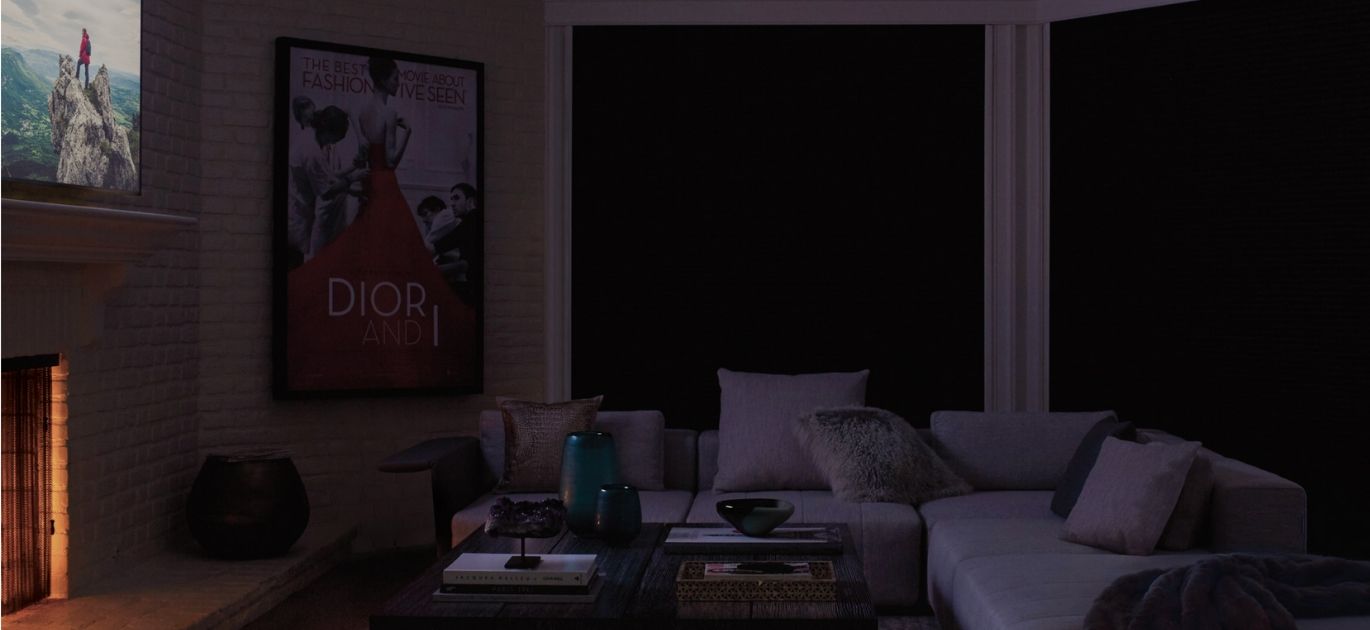 YOUR SLEEP QUALITY IS A SOUND INVESTMENT 
"People look for retreats for themselves, in the country, by the coast, or in the hills, when it is possible for you to retreat into yourself any time you want." 
Arianna Huffington's  – Sleep Revolution
"Great Experience. Highly Recommend..
I had a great experience with Crosstown! They covered every window in my duplex apartment with all types of treatments – shutters, shades and drapery and it was a very difficult job.
My windows were extremely large and hard to treat but they figured out a way to do them. They did an amazing job and paid attention to every detail.
In my experience, when one of the shades I ordered was installed and the color looked so different in the room than what I expected, they exchanged it or me.
Apparently, as a large dealer they have an exchange program where you can exchange it if you don't like it for a nominal fee.
This firm is top-notch and I would not hesitate to recommend them to anyone in the market for custom window treatments."
Debra
"My experience rates them 5 stars...
We just completed the installation of our window treatments purchased from Crosstown. I found them very professional with excellent choices and advice.
We were extremely pleased with the final product. Everything was expertly placed and fit perfectly in the windows.
Our apartment is in a prewar building with each window a slightly different dimension. Their measurements and installation were perfect.
I found their prices to be fair and competitive. I would highly recommend them to friends and family, and I have. Enough said. "
Joseph F.
"Crosstown's artisans and installers were creative and their execution was excellent
Over the past six months we have worked with Marcy and the wonderful Crosstown staff and artisans on three significant projects. The choice of fabrics for the upholstering projects was excellent.
On the blinds and furniture related projects Crosstown's artisans and installers were creative and their execution was excellent.
We highly recommend Crosstown and will be working with them on future projects"
Pam
"Even if I came in with a crazy idea they were able to figure a way in which to make it work.
Great blinds and shades. We have been a customer of Crosstown Shade and Glass for many years using them for all of our window treatments including shades, blinds and curtains.
They have also done our shower doors mirrors and 2 glass table tops. They are extremely professional and have worked with us from design to installation.
The quality of their work has been excellent and they have always delivered on time. They were very helpful in color selection of shades and understanding how the light would change the look.
Their installers are friendly, clean and neat and always on time."
Marty
PH: (212) 787 8040
MONDAY, WEDNESDAY, FRIDAY 10:00 AM – 5:00 PM
TUESDAY & THURSDAY 10:00 AM – 6:00 PM
CLOSED WEEKENDS FOR THE SUMMER MONTHS
PH: (212) 647 1519
MONDAY, WEDNESDAY, FRIDAY 10:00 AM – 5:00 PM.
TUESDAY & THURSDAY 10:00 AM – 6:00 PM.
SATURDAY 10:00 AM – 4:00 PM