NEW YORK CITY
BLACKOUT SHADES 
WITH MOTORIZED OR MANUAL OPERATING SYSTEMS 
UNPARALLELED DARKNESS
BEFORE & AFTER 
Fitting securely into the window frame, the Duette® LightLock™ system is the only one of its kind to provide such darkening effects. Its innovative U-shaped side channels feature a black, ridged interior surface that traps and absorbs light of all strengths and from all angles, leaving rooms nearly dark.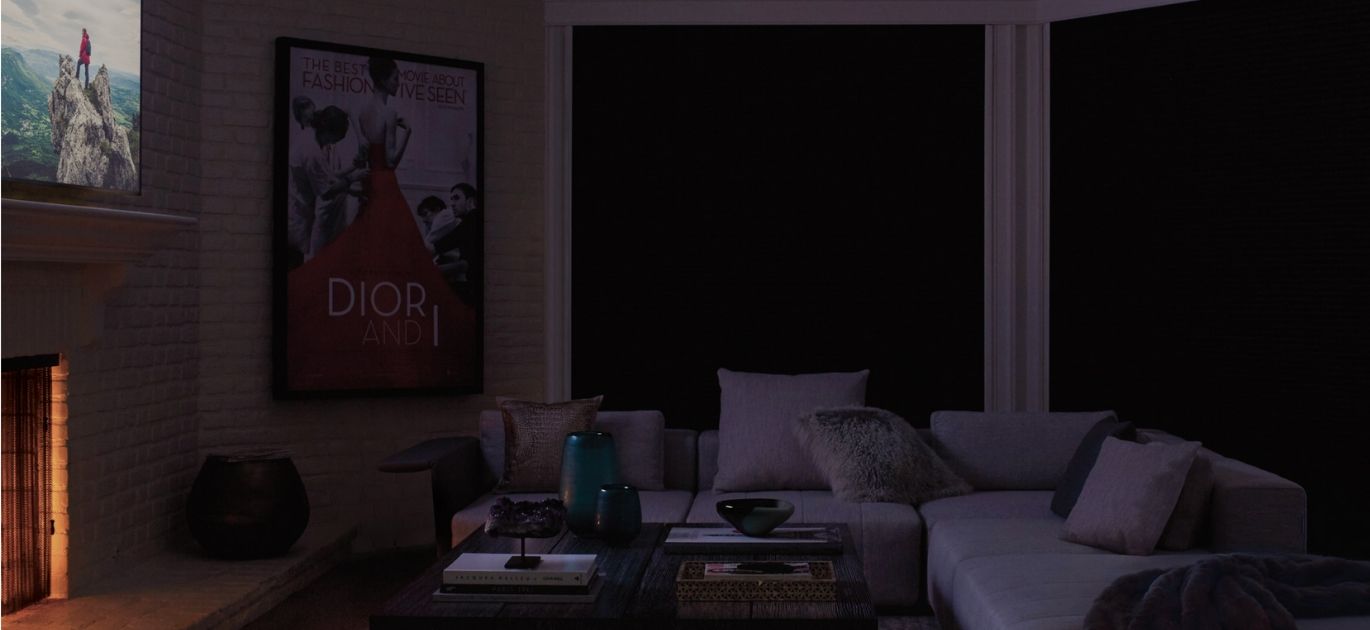 SAVE NOW, ON A SOUND INVESTMENT AND SLEEP WELL  
LET'S GET STARTED TODAY 
The construction, mechanisms, and fabric quality makes Hunter Douglas a product you buy once.  Crosstown Custom Shade & Glass will guide you through your room and design requirements with our extensive product knowledge, installation expertise, and high service standards that ensure your investment will last a long time.
– Manual and Automation and Motorized Blind Operating System Experts 
– Light Control and Privacy
– Sound Absorption
– Lifetime Limited Warranty
– Energy Efficiency
– Smart-Home Shade Automation
– Luxurious Fabrics
– Child and Pet Safe
Our Hunter Douglas Gallery displays the full range of window treatment styles, fabrics, and operating systems.
MOTORIZATION/AUTOMATED BLINDS
As a Hunter Douglas Certified PowerView® Pro, we're specially trained to design, sell, and install hard-wired and battery-powered motorized window covering systems.  
MANUAL OPERATING SYSTEMS
Crosstown Custom Shade and Glass has over 30 years of experience with Manual and Motorized Hunter Douglas Operating Systems.  We can help you determine which product is best for your needs and for years to come.
– Manhattan
– Williamsburg
– Park Slope
– Brooklyn Heights
– Dumbo
– Carroll Gardens
– Cobble Hill
– Jersey City
– Hoboken
Expanded Sales and Service Area:
– Lower Westchester County
– Dobbs Ferry
– Hastings on Hudson
– Ardsley
– Irvington
– Scarsdale
 
Crosstown Custom Shade & Glass has been serving New York City for over 30 years.  We are New York City's Premier Hunter Douglas Gallery Dealer.  From Inception to Completion, Your Satisfaction is Our Goal.
UPPER WEST SIDE, MANHATTAN
PH: (212) 787 8040
MON, WED, FRI
10:00 AM – 5:00 PM

TUES, THURS 
10:00 AM – 6:00 PM
SATURDAY 
10:00 AM – 4:00 PM
SUNDAY - CLOSED
GREENWICH VILLAGE, MANHATTAN
PH: (212) 647 1519
MON, WED, FRI
10:00 AM – 5:00 PM

TUES, THURS 
10:00 AM – 6:00 PM
SATURDAY 
10:00 AM – 4:00 PM
SUNDAY - CLOSED
DUETTE® 

Honeycomb Shades
Duette® Honeycomb Shades feature energy-efficient design in a wide array of fabrics, pleat sizes, colors and textures. The innovative cellular construction traps air in distinct pockets to help keep your house cool in the summer and warm in the winter.
 – Premium Style & Design
– Blackout LightLock™ system
– Manual and Motorized Blind Operating Systems
– Smart-Home Automation
– Large Pleat Size and Colour Selection
– Energy-Efficiency
– Durability
— Light Filtering, Room Darkening Duolite® 
– Sound Absorption
| | |
| --- | --- |
| Orientation:  | Horizontal or Vertical |
| Pleat Sizes: | 3/8″, 3/4″ or 1 1/4″ |
| Widths: | Horiz. 4″ – 174″ | Vert. 12″ – 336″ |
|  Heights: | Horiz. 6″ – 144″ | Vert. 24″ – 120 |
NEW YORK IS NOISY!
Sound Absorption—Improve your room's acoustics while reducing the intensity of outside sound. Duette Honeycomb Shades absorb up to 70% of sound energy, creating a more quiet, tranquil room.
New Yorkers know we live in a very noisy city.  Construction is everywhere, and even in our homes the noise can seem inescapable.
– Midtown Manhattan traffic: 70-85 decibels (db) 
– Motorcycle: 88 db 
– Train: 100 db
– Jackhammer/power saw: 110 db
Source: City and State NY
POWERVIEW® 
AUTOMATION
With our innovative PowerView® system, you can move your shades according to schedules you set—day or night, whether you're home or away. Operate PowerView shades with your tablet, smartphone or our sleek Pebble® Remote, available in a wide range of colors. PowerView is also compatible with smart-home systems for premium convenience.
 – Red Dot Product Design Award
– Remote Control Motorized Shades
– Energy Efficiency
– Smart-Home Automation
– Control Your Shades with Voice
– Hand-Held Remote Control Pebble®
– PowerView® App is compatible with Apple® and Android™ smartphones and tablets.
The Benefits of Cellular Shades for New York City Living:
– Privacy & Light, Manual or Automated Operating and Customized to Your Home
– Dampen Outside Street Noise By Up to 70%
– All Season Shades that Insulate you from Hot and Cold Weather Entering Your Home.
– Up to 50% Energy Bill Reduction
– Room Darkening/Blackout Shades  
OVER 30 YEARS OF CUSTOMER SATISFACTION IN NYC – CONTACT US
CONTACT OUR MANHATTAN SHOWROOMS
Come Visit Our Convenient Manhattan Locations:
PH: (212) 787 8040
 FX: (212) 787 8469
MON, WED, FRI 10:00 am – 5:00 pm
TUES, THURS 10:00 am – 6:00 pm
SATURDAY - 10:00 AM - 4:00 PM

PH:(212) 647 1519
 FX:(212) 647 1570
MON, WED, FRI 10:00 am – 5:00 pm
TUES, THURS 10:00 am – 6:00 pm
SATURDAY - 10:00 AM - 4:00 PM