New York City's frameless shower glass Door Specialists
Quality Craftsmanship, Beautiful Hardware Options, Built to Specification to Last
UPPER WEST SIDE, MANHATTAN
PH: (212) 787 8040
MON, WED, FRI
10:00 AM – 5:00 PM

TUES, THURS 
10:00 AM – 6:00 PM
SATURDAY - 10:00 AM - 4:00 PM
SUNDAY - CLOSED
GREENWICH VILLAGE, MANHATTAN
PH: (212) 647 1519
MON, WED, FRI
10:00 AM – 5:00 PM

TUES, THURS 
10:00 AM – 6:00 PM
SATURDAY - 10:00 AM - 4:00 PM
SUNDAY - CLOSED
Zillow data shows that bathroom remodels yield the biggest returns in terms of boosting your home's resale value.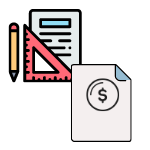 Shower Glass Design Consultation
Shower Glass Factory manufacturing & TESTING
Shower Glass enclosure certified installation
Make Your Bathroom Luxurious with Frameless Shower Glass
 A Shower glass door is the focal point of your bathroom.  It will get your guests talking.  There's no substitute for adding space and light to you bathroom. 
– We design your shower glass door enclosure to meet the requirements to support the structure safely.
– Reduce your shower cleaning time by 90 percent with a factory applied coating making your shower glass easy to keep clean.
– We ensure all elements of your shower are properly designed for the best experience and maintenance for everyday use.
– We custom cut your glass to ensure the best fit possible.
Excellent service…wise consulting, easy communication, painless installation. We highly recommend Crosstown!
robert hirschfeld
2022-12-03
The owner of the store came over at night and fixed a set of problems on the electric shade that he didn't have to do. I am forever in his debt and forever a customer of Crosstown
I have bought several shades from them and have felt really attended to in terms of shade selection, the competence of the installers and their promised measuring and installation dates met. I highly recommend them and would definitely use them again.
William O'Brien
2022-11-02
The team of David and Tim did an excellent job of installation. They were efficient and worked very well as a team. Their work was A plus. They were also most helpful in describing the mechanics and the usefulness of other products, such as chargers. I had the utmost good experience my with installation of my solar blinds.
Naja Christensen
2022-10-17
I contacted Crosstown Custom Shades & Glass for a sliding glass shower door to be installed on top of a bathtub. Marcy made the process so easy and smooth with sound advice on options for suitable design etc. Her technical crew came out to measure and later install. Super professional, service minded, attention to detail and an overall very pleasant crew. I highly recommend Marcy and her team and would use this company again.
I WANT TO SHARE AN AMAZING EXPERIENCE WITH CROSSTOWN SHADE AND GLASS. THERE SERVICE (EVEN THOUGH I DIDNT BUY THE SHADES THERE) SURE WISH I DID!! THERE SERVICE MAN TIM AND DAVID TREATED MY BLIND REPAIR AS IF I WAS A VALUED CUSTOM WITH PRECISION AND CARING AND YES IMMEDIATE SERVICE WHICH WAS SO BLESSED TO RECEIVE. THANK YOU MARCY, TIM AND DAVID FOR ALL PROFESSIONAL SERVICE . I SO APPRECIATE IT. LOIS ZINMAN
Excellent process the whole way through. Very helpful in educating about options, efficient and careful measurement and installation.
Marcy provided excellent, brief advice on the selection of shades for our apartment. There were literally hundreds of choices; Marcy quickly narrowed the choices and nudged us in the right direction. Only took about an hour. Promptly after we made our choice Marcy made an appointment for Jeff to check out if the shades would work in our space. Jeff arrived at our apartment right on time to scope out the project; he noted every detail necessary for a perfect installation. The installers came when promised, were meticulous, set up everything perfectly and showed us how to use the motorized blinds and set us up with the associated technology. The result is superb. Well worth the money.
Beautiful job. A little pricey but worth it.
BUY ONCE, BUY RIGHT
– Experienced Shower Glass Design Consultants
– Certified Installation  Professionals
– Over 35 Years of After-The-Sale Customer Service in New York City.
– Experience your Shower Glass Enclosure Designed to Your Specifications, and Installed with Precision.
UPPER WEST SIDE:  (212) 787 8040
CONTACT OUR MANHATTAN SHOWROOMS
Come Visit Our Convenient Manhattan Locations:
PH: (212) 787 8040
 FX: (212) 787 8469
MON, WED, FRI 10:00 am – 5:00 pm
TUES, THURS 10:00 am – 6:00 pm
SATURDAY  10:00 PM - 4:00 PM
PH:(212) 647 1519
 FX:(212) 647 1570
MON, WED, FRI 10:00 am – 5:00 pm
TUES, THURS 10:00 am – 6:00 pm
SATURDAY 10:00 AM - 4:00 PM