SKYLINE®
Gliding Window Panels
SLEEK, MODERN AND VERSATILE PANEL TRACK BLINDS
Give an expansive set of windows the attention it deserves with Skyline® Gliding Window Panels.
Designed for large—but also suitable for smaller—windows, these broad panels are a statement all on their own. Beyond being beautiful, this window treatment also doubles as a functional room divider.
When open, the panels stack tightly and provide unobstructed views. Left closed, they display their rich fabric and texture.
KEY FEATURES
Extensive Fabric Collection—Available in a variety of colors, textures, opacities and openness factors, and with over 600 colors to choose from, Skyline panels offer the largest fabric collection on the market.
Room Divider—Skyline panels are a modern, stylish way to divide your space into separate, distinct areas.
Top Treatments—A fabric-wrapped cassette, sleek metal valance, fabric valance and box valance are available as top treatment options.
Smooth Operation—An interlocking bottom weight prevents panels from tangling and adds stability.
Proprietary Hardware—A patented two-channel track system lets an infinite number of panels attach to the slim 2 ½" headrail, allowing for minimal stackback and maximum view-through.
Panel Sizes – 11″ 1/2 or 17″
---
AVAILABLE OPERATING SYSTEMS FOR SKYLINE®
Our brilliant wireless operating system gives you the power to control and schedule your Hunter Douglas window treatments via remote control or your mobile device, and creates a safer environment for homes with young children and pets. Learn more about PowerView®
Eliminates looped pull cords completely, replacing them with a wand that remains safely out of a child's reach.
A continuous loop works on the principle of a pulley, rotating a clutch to raise or lower the shade.
---
AVAILABLE SPECIALTY SHAPES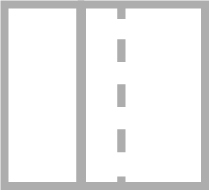 PATIO AND SLIDING GLASS DOORS
Virtually any Hunter Douglas window treatment can be outfitted for a traditional patio or sliding-glass door, but some are better suited to these and other large expanses of windows simply because they traverse horizontally.
SKYLINE®
FABRIC COLLECTIONS
Explore all Hunter Douglas fabric & color collections through our website. Visit our 2 convenient New York City locations to see and feel the full array of colors and textures.  Experience the quality and ease of use of Hunter Douglas manual and motorized operating systems.
Hunter Douglas Skyline® Gliding Window Panels are a patented twist on panel track blinds. A sleek, contemporary panel design lends modern drama to any décor, whether covering large windows or when used as a unique sliding room divider.
FOR SMART LIVING
PowerView® Motorization lets you schedule your Shades to open and close on their own—at any time of the day—with the touch of a button, a tap on a mobile device or the sound of your voice. So forgo the alarm clock, and use light as a wake-up call instead.*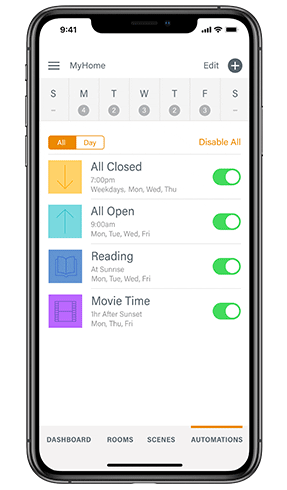 HUNTER DOUGLAS
BUYERS GUIDE
HUNTER DOUGLAS
PRODUCT GUIDE
View Products and Compatability Below:
CONTACT OUR MANHATTAN SHOWROOMS
Come Visit Our Convenient Manhattan Locations:
PH: (212) 787 8040
 FX: (212) 787 8469
MON, WED, FRI 10:00 am – 5:00 pm
TUES, THURS 10:00 am – 6:00 pm
SATURDAY - 10:00 AM - 4:00 PM

PH:(212) 647 1519
 FX:(212) 647 1570
MON, WED, FRI 10:00 am – 5:00 pm
TUES, THURS 10:00 am – 6:00 pm
SATURDAY - 10:00 AM - 4:00 PM