LUMINETTE®
WINDOW SHADINGS
SHEER FABRIC FOR LIGHT, VERTICAL VANES FOR PRIVACY
Have light when you want it and privacy when you need it. To create a softly filtered glow, Luminette® Privacy Sheers combine a sheer fabric with vertical vanes attached to the back of the sheer. These vanes can rotate up to 180°, giving you precise light control and privacy. Luminette sheers are the perfect choice for wide expanses of glass, sliding doors and other vertical applications.
KEY FEATURES
Concealed Hardware—When your sheers are closed, our SofTrak™ hardware system is concealed by the fabric for a polished look. This proprietary system makes operation easy and reliable.
Sheer Fabrics & Textures—Luminette sheers are available in a wide variety of fabrics, textures and colors. A room-darkening option is also available in all selections.
Accents by the Yard™—All Luminette fabrics are available in cut yardage, so you can coordinate fabrics and create decorative accents like pillows and duvets.
​
---
 AVAILABLE OPERATING SYSTEMS FOR LUMINETTE®
Our brilliant wireless operating system gives you the power to control and schedule your Hunter Douglas window treatments via remote control or your mobile device, and creates a safer environment for homes with young children and pets.
Eliminates looped pull cords completely, replacing them with a wand that remains safely out of a child's reach.
---
Combination Wand / Cord Control
A combination wand/cord that provides a single control to traverse and rotate the vanes or louvers.
---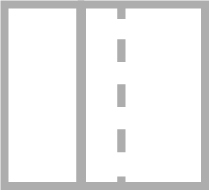 PATIO AND SLIDING GLASS DOORS
Virtually any Hunter Douglas window treatment can be outfitted for a traditional patio or sliding-glass door, but some are better suited to these and other large expanses of windows simply because they traverse horizontally.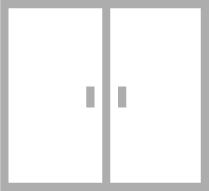 FRENCH DOORS
Window treatments for French doors are typically mounted outside of the opening (beyond the window frame), may require extension brackets or spacer blocks for proper clearance, and typically require a 'cut-out' to clear the French door handle or knob.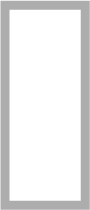 SIDELIGHTS
We offer the simple elegance of operable and non-operable window treatments for sidelight windows that are most commonly borders to entry doors.
LUMINETTE®
FABRIC COLLECTIONS
Explore all Hunter Douglas fabric & color collections through our website. Visit our 2 convenient New York City locations to see and feel the full array of colors and textures.  Experience the quality and ease of use of Hunter Douglas manual and motorized operating systems.
HUNTER DOUGLAS
BUYERS GUIDE
HUNTER DOUGLAS
PRODUCT GUIDE
View Products and Compatability Below:
CONTACT OUR MANHATTAN SHOWROOMS
Come Visit Our Convenient Manhattan Locations:
PH: (212) 787 8040
 FX: (212) 787 8469
MON, WED, FRI 10:00 am – 5:00 pm
TUES, THURS 10:00 am – 6:00 pm
SATURDAY - 10:00 AM - 4:00 PM

PH:(212) 647 1519
 FX:(212) 647 1570
MON, WED, FRI 10:00 am – 5:00 pm
TUES, THURS 10:00 am – 6:00 pm
SATURDAY - 10:00 AM - 4:00 PM